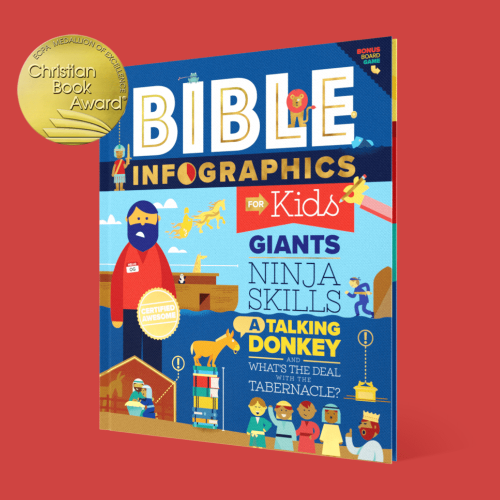 We Don't Take Certifications of Awesome Lightly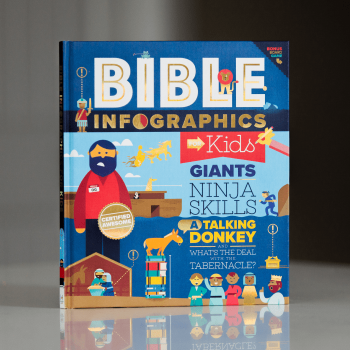 Show Your Kids How Fun the Bible Can Be
The Bible is far from boring, but sometimes it can feel that way to kids. Spark their excitement for God's Word with this craze-mazing collection of infographic spreads designed to make the Bible come alive for kids and adults alike. These colorful creations visually depict the key concepts, important people, and most unusual facts from the Bible in a new and exciting way.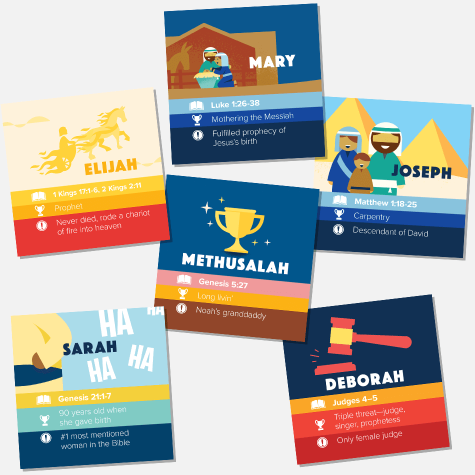 FREE certified-awesome Bible Infographic flashcards
Your kids will love learning about, and memorizing bible characters with these flashcards.
Harvest House Publishers needs your contact information to send you these awesome flashcards, as well as give you updates on products related to this title. You may unsubscribe from these communications at anytime. For information on how to unsubscribe, as well as our privacy practices and commitment to protecting your privacy, check out our Privacy Policy.