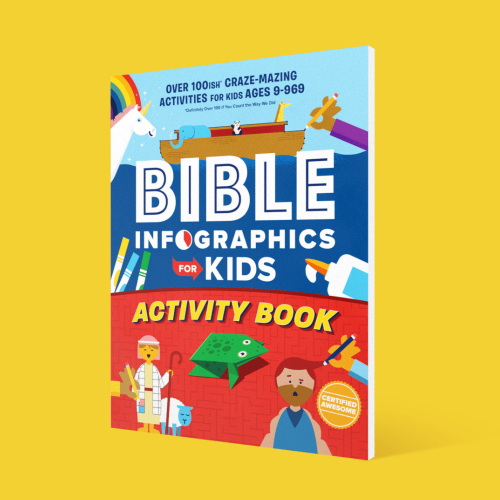 The Most Active Bible Infographics Book Ever!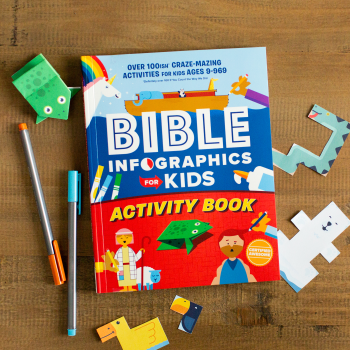 Your Turn to Create the Craze-Mazing
Prepare (if you can) to solve perplexing puzzles, masterfully crafted mazes, translate Bible verses into emojis, muster up ad-libs, craft new creations, doodle, search, find, experiment, plus a lot more!
"More?!," you ask, in understandable shock. Well, we couldn't crazily un-craze the craze-mazing content contained between covers. (Seriously…spoilers!)
An incredible experience—where the Bible comes to life in new ways—is waiting!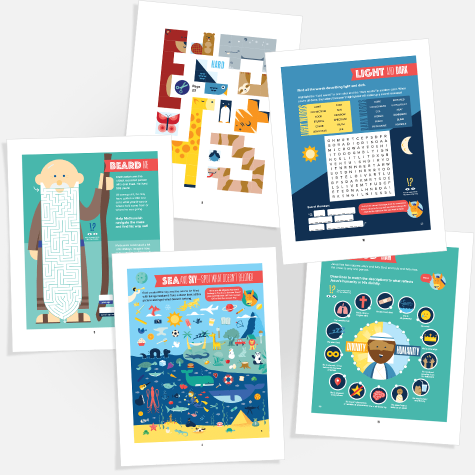 Certified Awesome Activities for All Ages
Here is your chance to preview some of the awesome activities found in our book. Mazes. Search & Finds. Origami. Matching and more... Guaranteed to entertain!
Harvest House Publishers needs your contact information to send you these awesome activity sheets, as well as give you updates on products related to this title. You may unsubscribe from these communications at anytime. For information on how to unsubscribe, as well as our privacy practices and commitment to protecting your privacy, check out our Privacy Policy.